The first Iron Man movie was an unexpected surprise for me, because I had pretty much no expectations going in. The second one, as a result of how much I enjoyed the first one, was an unexpected disappointment, due to a combination of a mediocre script and my high expectations.
Both of these movies worked together to prime things perfectly for Iron Man 3. I didn't have particularly high expectations, and the movie wasn't nearly as good as the first one but it was better than the second one. The two best parts of the movie are Robert Downey Jr., who really means it when he says "I am Iron Man." He's pretty much perfection in the role. The other best part is Gwyneth Paltrow, who gives the movie a bit of class while also getting a chance to be a superheroine herself. Strike that; there are three good parts. The third one is Ben Kinglsey. But he's always fun to watch. Even if he's in the worst movie of the year.
It's happened before
. Let's hope it never does again.
Overall... a fun movie! But not for the special effects, really, as well-done as they are. It's a fun-to-watch action movie for the dialogue. Weird.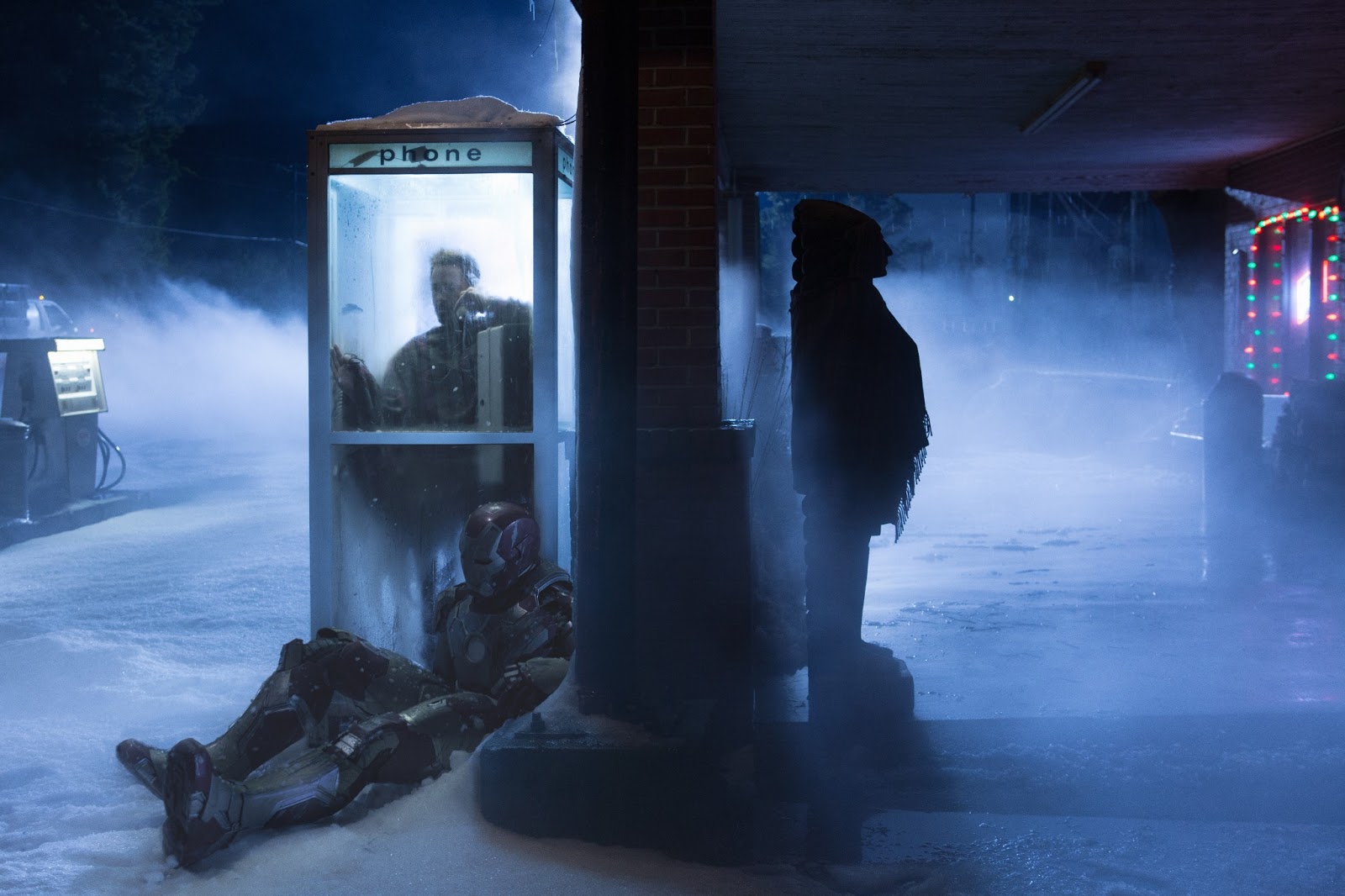 Of all the unexpected technologies in the movie, the fact that Tony Stark found a pay phone ranks up there pretty high.
Iron Man 3
...
... has a stinger after the credits finish. It's not setting up anything new, as did all the pre-Avengers Marvel movies, but it's fun nonetheless.
... has a pretty crippling plot hole. If you've seen the movie, you know the ace in the sleeve that Iron Man reveals in the final act... an ace that he could have played at any time during the movie but he didn't because then the plot wouldn't work.
... has some great ties to Avengers. Nothing direct, but let's just say that even Tony Stark can't look in the eye of things that make deities frightened and not come out unscathed.
... makes a pretty significant change from the comics to a major character. I've never read the comics, but I was still looking forward to seeing this character on screen, and when said character ended up being pretty different I was a little disappointed. But in and of itself, within the movie on its own, it's a pretty cool plot twist.
Grade
: B