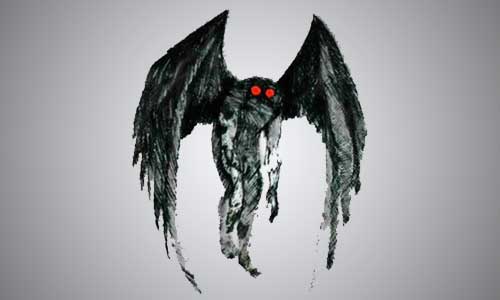 The concept of humans with animal heads is one of the classic monster tropes. Want a quick and easy way to make a person scary and strange? Give them a wolf head or a tiger head or a snake head. Or, as it turns out, an owl head.
The Owlman isn't a monster I'd heard much about until earlier this year, when a Kickstarter project caught my attention—a movie called
Lord of Tears
was seeking some money to secure some additional funding for last minute additions and reshoots, but primarily so they could pay for distribution of the already pretty-much-complete movie. After seeing
Absentia
come to life thanks to Kickstarter, I'd been keeping an eye out for other interesting and promising horror movies to help fund, so I probably would have kicked in some cash for Lord of Tears even if the movie hadn't yet started filming.
Now, while the Owlman of the movie was a very specific monster with a very specific tie to history, the "real" Owlman is a figure that haunts the area around Mawnan, Cornwall. He hasn't been sighted all that often, which may be why I've not heard about him in my relatively extensive monster researching lore. Variously explained as a manifestation of energy from prehistoric ley lines to sightings of rare eagles or other birds, I think my favorite explanation remains that he's a sinister demigod from antiquity. Which is, as you'll see in my next post, what the movie went with!
Recommended Viewing
: